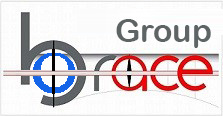 BRACE GROUP is originally founded from a family business. It started from engineering family companies namely EGC VAHATRA (Construction for Housings) in 1995 and joined later by EGC TODISOA (Construction & equipment for Infrastructures) in 1996.
After his returning back from his diplomatic mission for trade and investment promotion activities in Tokyo nearly for five years (2012-2017), its future president, Ando RATODISOA has decided to create the BRACE GROUP and incorporated successively beside EGC TODISOA and EGC VAHATRA, BRACE SARL (Architecture and Advisory), BRACE SHIPPING (Maritime Transport), MADA BLUELABRA (Industrial Mining Exploitation), CABINET GEOMETRE EXPERT RASAMIMANANA (Topography and Surveying) and GEOINFO SURVEYING (Topography and Instruments) and lastly the two SVP, ENERPRO (Electricity and Mechanical Engineering) and VERNIERTECH RESOURCES ( (Mining Trade).
In XXX, he set up MADAGASCAR INVESTMENT SOLUTIONS AND PARTNERS or MIS&P, which become the main Advisory and Business Development entity of the BRACE GROUP by identifying niche markets and incorporating Special Vehicle Purposes (SPV) companies for the implementation of project startups and for their sustainability.